Sigma Airlines has registered the first long-haul cargo aircraft Boeing 747 in Kazakhstan
This aircraft has become the fifth in the fleet of our airline and will be based in the south of Kazakhstan at the Chimkent airport.
The Boeing 747-222B (SF) wide-body cargo aircraft, based on the 747-200 model, has an increased flight range and a shortened fuselage.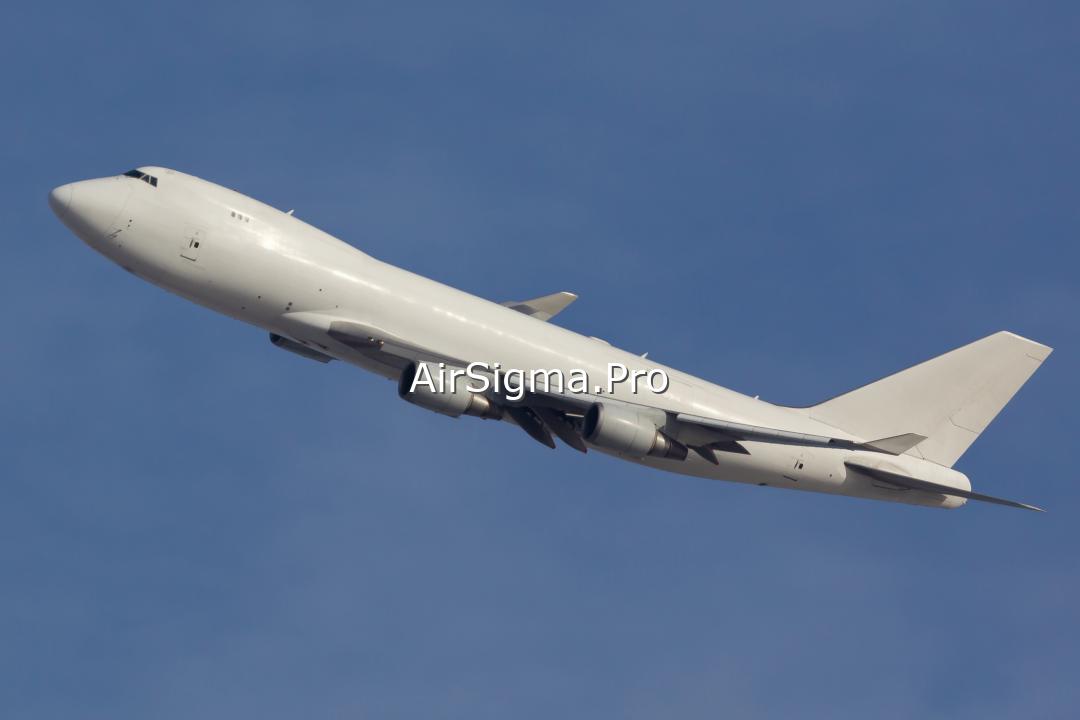 Boeing 747-222B (SF) will quickly deliver any type of cargo to the desired point, including goods for various purposes and animals. This American liner is ideal for transporting high-value goods and products with a limited shelf life. Sigma Airlines guarantees each customer the exact observance of the deadlines indicated in the contract and the complete safety of the property entrusted to us. Note that our Boeing 747 became the first aircraft of this type for the Kazakh civil aviation.
The Boeing 747 is one of the most popular cargo aircraft and is capable of carrying, depending on the modification, up to 130 tons of cargo. As for the Boeing 747-222B (SF), which will be operated by our airline, its maximum carrying capacity is 110 tons. The aircraft was released in 1987.
Sigma Airlines operates flights to the Middle East, Europe, CIS, Africa and South America. Until now, the Sigma Airlines fleet consisted of Il-76 and Airbus A300 aircraft. Overall, oversized and extra heavy cargoes are accepted for transportation. We offer services for environmental and humanitarian missions in accordance with UN programs in the Middle East, Europe, Asia and the CIS.
Tags: sigma airlines; boeing 747; cargo
Copy to blog