Sigma Airlines transported live cargo to Libya
The flight with animals on board was performed on the route Marka International Airport (Jordan) - Benghazi International Airport, Benin (Libya) on March 3.
Sigma Airlines delivered 30 tons of live cargo to Libya on an IL-76TD aircraft (registered UP-I7645). The transportation took place without incident, the delivered animals were handed over to the customer.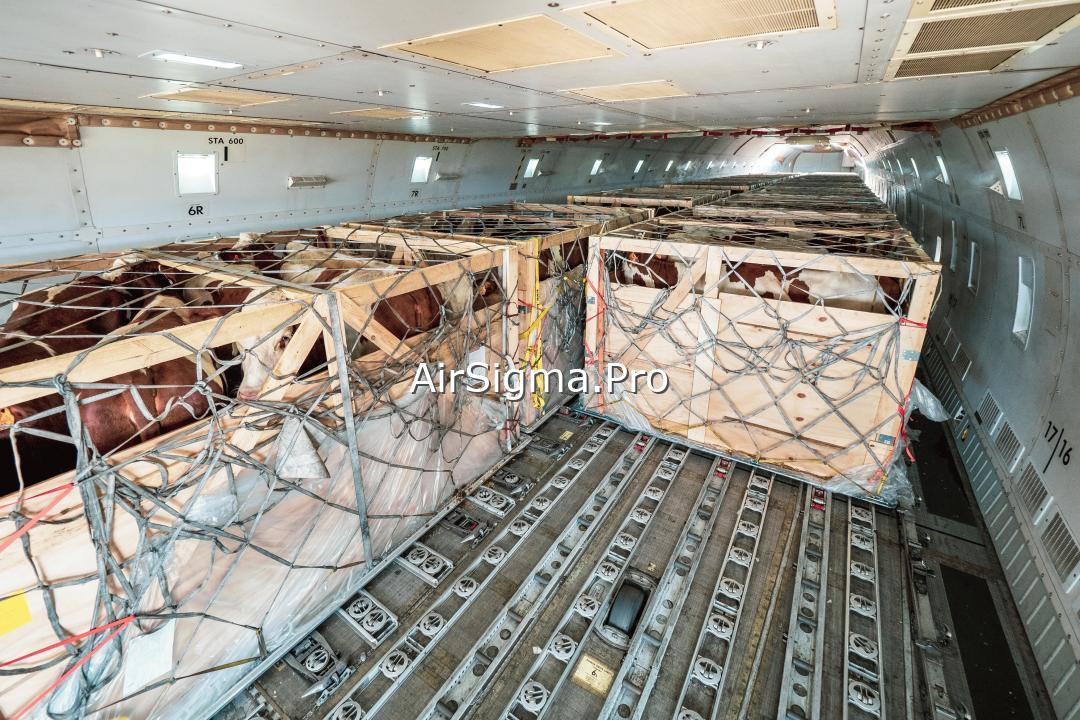 Sigma Airlines transports animals for livestock, cattle and fishing farms, poultry farms, aquariums, zoos and circuses. Orders are accepted through the feedback form on our website, by phone and e-mail. We work with customers 24/7 and provide a personal manager to get complete information about the charter. Sigma Airlines, whenever possible, always tries to use the airports closest to the place of delivery of animals in order to shorten travel time and reduce the stress of animals from transportation by air.
Flexible pricing policy and customer orientation allow us to deliver goods at reasonable rates in the shortest possible time.
Tags: sigma airlines; libya; il-76; live cargo
Copy to blog