Kazakhstan's Sigma Airlines transports live animals to the Middle East according to IATA standards
Sigma Airlines thoroughly knows the IATA rules for the carriage of live animals, which are the world standard, guarantees an individual approach to each customer and always agrees on all the conditions and rules of carriage before the flight.

Sigma Airlines specialists studied the changes made by IATA and noted that the main points and objectives of the Live Animals Regulations (LAR) remained unchanged. Also, the responsibilities of the shipper and carrier, stages of route preparation, country requirements, required certificates, invoices and CITES documents, animal acceptance checklists, requirements for packaging, health conditions, type and number of animals, types and conditions of transportation are regulated. The new edition also contains information on the requirements for protected and endangered species of animals.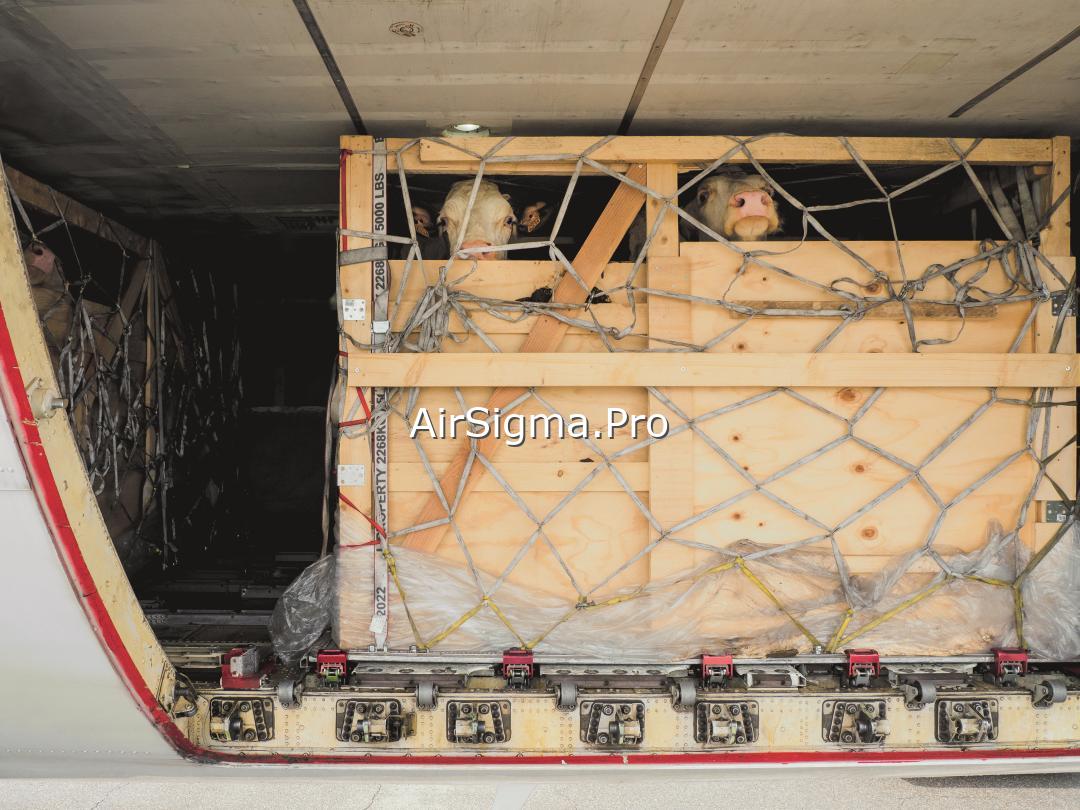 If you would like to know more about the range of our on-board equipment, including stalls and corral systems offered by us, preliminary deadlines and shipping prices, please write via the contact form on the website or by e-mail.
When sending live cargo with Sigma Airlines, you can be sure that your animals are in good hands throughout the flight. Note that Sigma Airlines specializes in the transportation of live cargo for livestock and agriculture.
The International Air Transport Association recently made new changes to the Worldwide Live Animal Carriage (LAR) standard. The updated, already 45th edition of the current rules entered into force on January 1, 2019.
Tags: sigma airlines; syria; il-76; live animals; middle east
Copy to blog